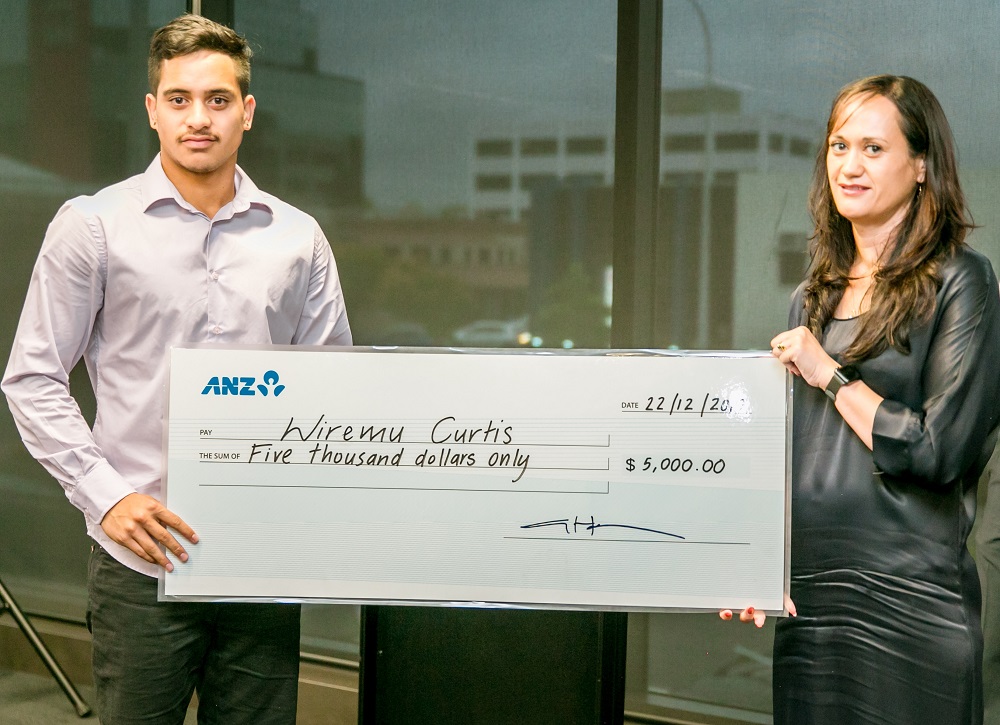 Wiremu Curtis (Ngāti Pikiao, Ngāti Rongomai, Tainui) was announced as the recipient of the 2018 GHA scholarship in a presentation held at GHA client function on 22 December 2018. He was presented with a cheque for $5,000 to go towards his business studies.
As a kaupapa Māori firm, the GHA Scholarship strives to support greater Māori representation within the business community. GHA asked for applications from exceptional students who are committed to the Chartered Accountants Australia New Zealand (CAANZ) pathway or have intention to join the Māori business sector, with demonstrated academic excellence and an enthusiasm to work with Māori. In their scholarship essay, applicants were asked to explain why they were ideal candidates for the scholarship as demonstrated by a strong academic record, commitment to tikanga and te reo Māori, and involvement in cultural and community activities. They were also asked to provide academic and character references in support of their application.
GHA Partner, Glenn Hawkins, commented on the application from Wiremu noting,
Two qualities helped Wiremu stand out: one, his determination to succeed in his studies; and two, his commitment to his whānau and community."
Wiremu is in his first year of a Bachelor of Business Analysis at the University of Waikato. Wiremu also intends on gaining a degree in accounting. His other passion is sport – he credits his participation in rugby and touch teams with giving him the confidence to do well in other areas of his life.
The GHA Scholarship is an annual putea of $10,000 and is designed to encourage young Māori into the accounting and business profession. "Māori make up less than 2 percent of all accountants in Aotearoa," says Partner, Mere George, "If we want Māori working with Māori in the economy, we need more Māori in accounting."
GHA look forward to watching the progress of this exceptional student, and welcoming him into the accounting profession and world of business and commerce.
Applications for the next round of the GHA Scholarship will open in November 2018.