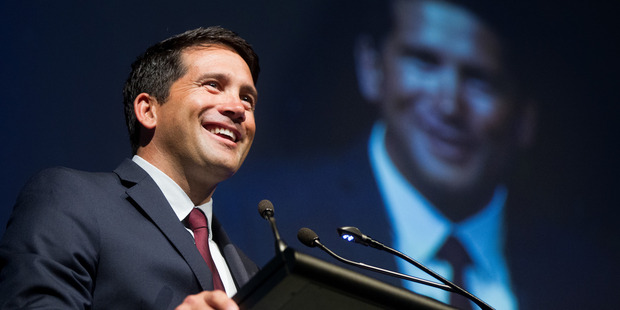 Dr Lance O'Sullivan was one of the speakers at Maori Inspire Event Matariki X.
Hundreds of budding Maori entrepreneurs – including a group of rangatahi – have been inspired to be bolder as some of the country's most successful Maori shared their successes and failures.
Callaghan Innovation's second Maori Inspire Event Matariki X, held at Novotel Rotorua Lakeside on Saturday, was "filled to capacity" with people wanting to be inspired.
The theme was "Innovation, Inspiration and Overcoming Failure", and there were 14 speakers.
Matariki X aims to bring together innovation-minded, ambitious Maori entrepreneurs from around the country, as well as rangatahi.
Callaghan Innovation's general manager of Maori economy Hemi Rolleston said there were about 320 who participated and "the day was amazing right from beginning to end".
"The speakers really ignited the event with their stories of their successes and failures and how they got there."
Mr Rolleston said the speakers were open about how they got to where they were and what it took to get there. They were engaging and the audience was blown away, he said.
Mr Rolleston said there was a lot of good feedback from groups, and there needed to be more of these events and getting more of the rangatahi along.
The event opened up people to being a bit more bold, entrepreneurial and ambitious, he said.
It was a unique event in that it was a really diverse group of people participating, Mr Rolleston said. There were predominantly entrepreneurs and Maori business owners, alongside 50 young people.
Mr Rolleston said participants were fully engaged right to the end, and there was a good energy.
"Callaghan Innovation was so pleased to partner with local Maori business entities to make this happen."
Those local entities included Takiwai and GHA.
The first event was held in Auckland last year.
Some Matariki X speakers:
* Robett Hollis, ColabNZ
* Dr Lance O'Sullivan, Navilluso
* Mana Vautier, NASA Aerospace Engineer
* Tawera Nikau, Team One
* Tak Mutu, Multi-Day Adventures