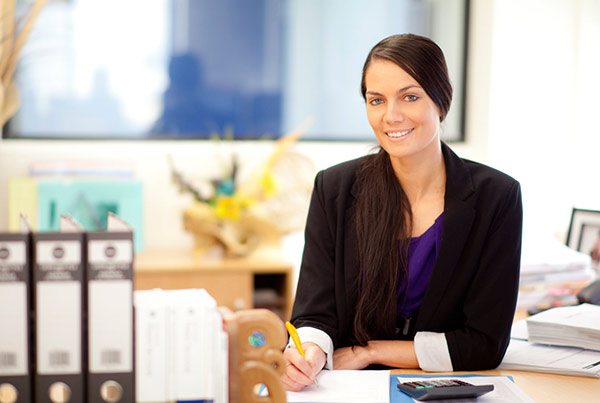 (by Katie Holland, Rotorua Daily Post)
With the Maori economy booming, professionals who speak te reo Maori are in high demand, say staff at a kaupapa Maori accounting firm.
Glenn Hawkins & Associates, a management consultancy and chartered accountancy firm, is one of several Rotorua businesses for whom traditional Maori values and te reo Maori are an integral part of their everyday operation.
With 75 per cent of the company's staff Maori, all speaking varying levels of te reo, it's common for office conversations to be in Maori or English with Maori words naturally thrown into the mix.
Its clients, which include Maori commercial companies, treaty settlement entities, trusts and incorporations, routinely hold meetings, send emails and converse in te reo Maori.
Client manager Ngatai Schuster said it was therefore crucial the firm's staff had an understanding of te reo.
"A lot of our clients are Maori speakers – quite often they will break into Maori in the middle of meetings – we need to have an understanding of what's going on." Miss Schuster spent her first three years as an accountant working in large corporate firms where speaking Maori was a novelty.
"[At Deloitte in Auckland] word got out there was a Maori speaker and I got calls all over the place."
Since coming home to Rotorua last year to work alongside her own people, Miss Schuster said she has been in her element. And her "conversational" te reo skills have been key to doing the job well, she said.
"Te Reo helps some of our clients and shareholders feel comfortable when coming into our office."
"Te Reo helps some of our clients and shareholders feel comfortable when coming into our office."
She said she used te reo "every day", both in and outside the office, adding all correspondence from the firm began and ended in Maori.
Mere George, a partner in the firm that was started eight years ago by Glenn Hawkins, said some clients often felt more comfortable speaking in their own language, especially discussing sensitive issues. She said there had been a "resurgence" with more and more younger Maori in business speaking te reo, as well as the older generations.
Both agreed there was a shortage of Maori working in accounting. Out of about 30,000 members of the New Zealand Institute of Chartered Accountants just 200 were Maori, Miss Schuster said. Mrs George said the Maori economy was "booming" so te reo Maori was a valuable skill that could give professionals such as lawyers and accountants an edge.
"There's a high demand in all the professions," she said.
"Anyone who wants exposure to the Maori economy – so much is still within the realms of te reo Maori."
The firm is about to start internal te reo Maori training for all staff – from the few non-Maori speakers to those who can already hold their own but want to improve. Mrs George said she was always seeking to improve her own te reo – and that could only happen through continued exposure and practice. Having also previously worked at large corporates, Mrs George said she was relishing life at the proudly Maori firm.
"It's refreshing to come to work every day and be the person you are in your life."