"Poipoia te kākano kia puawai – nurture the seed and it will blossom".
The annual GHA scholarships were awarded to six exceptional recipients who will benefit from the financial support provided. Our Māori talent will be nurtured and encouraged to contribute to kaupapa Māori organisations and their iwi.
A total of six applications were received and applicants granted the annual GHA scholarship for study in 2023.
The Partners presented scholarships to the value of $2,500 each to Connor Haar, Mahinaarangi Cooper, Manaia Hapi, Olivia Bell, Te Ao Leach and Te Horowai Mapapalangi.
Connor Haar
Ngāti Maniapoto, Ngāti Mahuta, Waikato Tainui
Connor will complete his Bachelor of Business Studies, majoring in accounting, at Te Whare Wānanga o Waikato, The University of Waikato, in 2022. Connor intends to apply his qualification for the betterment of society and to work alongside Māori businesses and organisations. Connor is interested in the international business space and sees great potential with international collaborations between indigenous peoples. He looks forward to seeing greater integration of indigenous knowledge into international trade, business practice and in the workspace.
Mahinaarangi Cooper
Ngāti Maniapoto, Ngāti Whāwhākia, Ngāti Rora, Waikato
Ko Tainui te waka
Ko Hoturoa te tangata
Ko Manga-o-Kewa me Waikato ngā awa
Ko Rangitoto ki Tūhua me Taupiri ngā paemaunga
Ko Ngāti Maniapoto me Waikato ngā iwi
Ko Ngāti Rora me Ngāti Whāwhākia ngā hapū
Ko Te Kūiti te Pā
Ko Tūrangawaewae te Marae
Ko te Tokanganui-a-noho me Mahinaarangi ngā Whare Tupuna
Ko Terry Taane rāua ko Jan Cooper ōku mātua
Ko Mahinaarangi tōku ingoa.
Mahinaarangi is in her final year of tertiary education at Te Whare Wānanga o Waikato, The University of Waikato, where she is pursuing a Bachelor of Business Management with a major in marketing and minors in strategic management and Māori and indigenous studies. Through her mahi, her ambitions and aspirations, she plans to use her enthusiasm for business and cultural studies to improve outcomes for Māori.
Mahinaarangi looks forward to inspiring rangatahi to believe that anything is possible and to lead the next generation.
Manaia Hapi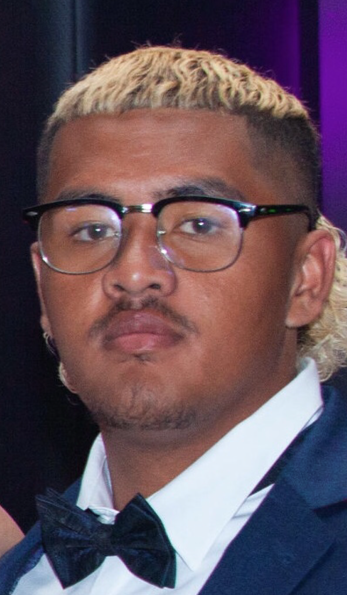 Ngāti Kea Ngāti Tuara, Ngāti Haka, Te Arawa, Ngāi Tūhoe
Manaia is currently studying to complete his Bachelor of Commerce majoring in accounting and human relations at Te Herenga Waka, Victoria University in Wellington.
Manaia looks forward to using his qualifications and skills to support and help his community, iwi, hapū and whānau in the future.
Olivia Bell
Ngā Puhi, Ngāti Rehia
Olivia is from Kerikeri and is currently completing her studies at Te Whare Wānanga o Ōtākou, The University of Otago, majoring in Accounting and Finance. The combination of the two majors she believes is a fundamental foundation to any business that desires success. Olivia is hardworking, driven, stubborn and values the steps for success in any venture, personal or professional. Her approach into her next chapter is one of new beginnings, growth, wisdom and the appreciation of new people and mentors. Olivia looks forward to her continued studies at University of Otago to attain all the necessary skills and expertise to begin a fruitful career.
Te Ao Leach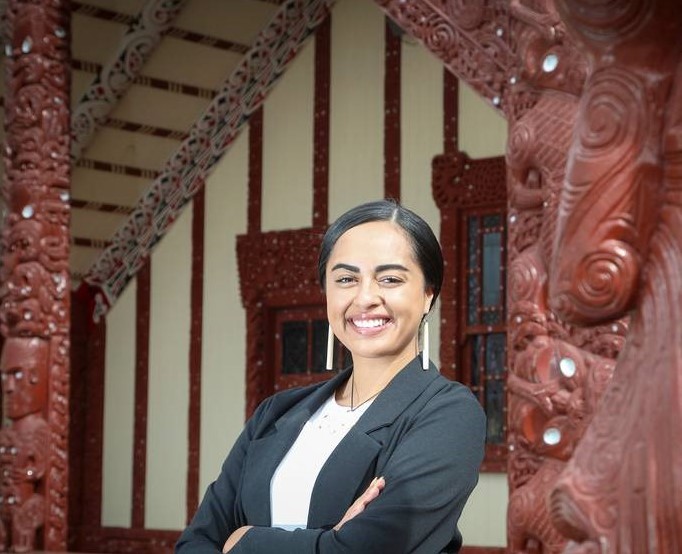 Ngāti Whakaue, Ngāti Pikiao, Ngāti Rangiwewehi, Ngāti Kuri Kino, Ngāti Konohi, Te Arawa, Ngāi Tūhoe, Ngāti Porou
Ko Ngongotahā te maunga
Ko Rotorua nui a Kahumatamomoe te moana
Ko Te Arawa te Waka
Ko Ngāti Whakaue te iwi
Ko Ngāti Tūnohopū te hapū
Ko Tina Leach tōku Māmā
Ki te taha hoki o tōku Māmā, nō Ngāti Pikiao, nō Ngati Rangiwewehi , nō Tūhoe anō hoki ahau.
Ko Pukehapopo te maunga
Ko Waiomoko te awa Ko Tereanini te waka
Ko Ngāti Porou te iwi Ko Ngāti Konohi te hapū
Ko Randal Leach tōku Pāpā Ko Te Ao Kahurangi Leach tēnei e mihi ana.
Te Ao is currently completing her fourth year conjoint Bachelor in Commerce and Law at Waipapa Taumata Rau, The University of Auckland. She is currently Secretary of the Māori Students Association as well as the co-president of the Māori Business Students association at the university this year. Te Ao also attended Rotorua Girls' High School where she was named dux and deputy head girl in her final year.
Te Ao is a proud descendant of Te Arawa, Ngāti Porou and Tūhoe and her biggest aspiration is to bring her skills that she learnt from University and help her iwi to try and correct injustices Māori experience within the justice system.
Te Horowai Mapapalangi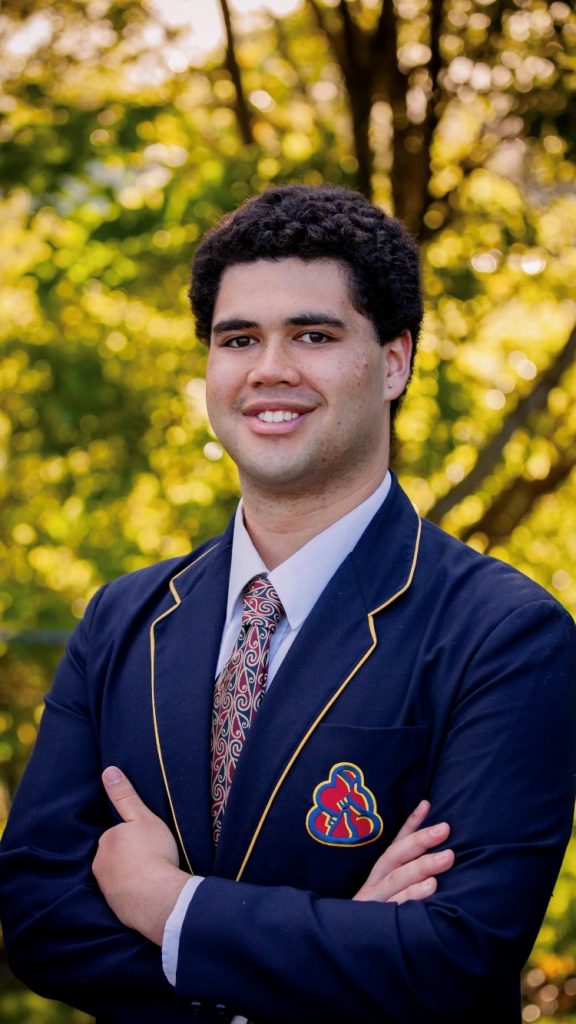 Ngāti Te Rangi Waho, Ngāti Whakaue, Ngāti Whare, Te Aitanga-a-hauiti
Ko Te Horowai Mapapalangi tōku ingoa, me te aha, he tuhanga tonu ahau nō Ngāti Whakaue, Ngāti Whare, Te Aitanga-a-Hauiti me ngā moutere o Tonga, ka mutu he hononga whakapapa tōku kai tēnā iwi, kai tēnā hapū o roto mai o Te Arawa waka. Tēnei tonu ahau e ōati nei i aku kupu whakamiha ki a tātou katoa. Ka tau!
With a keen interest in business, economics, and politics, Te Horowai is currently undertaking a conjoint degree in arts and commerce at Waipapa Taumata Rau, The University of Auckland, with a focus on economics, Māori, politics, and international relations. Te Horowai applied for the GHA scholarship to assist with the financial demands of pursuing tertiary education away from home, coming from a large whānau with six siblings, he is proud to be the first to attend university. To be a recipient of this scholarship has helped him transition from kura to the courses and career disciplines he wishes to pursue in the coming years and will help to ensure his studies will be a success.